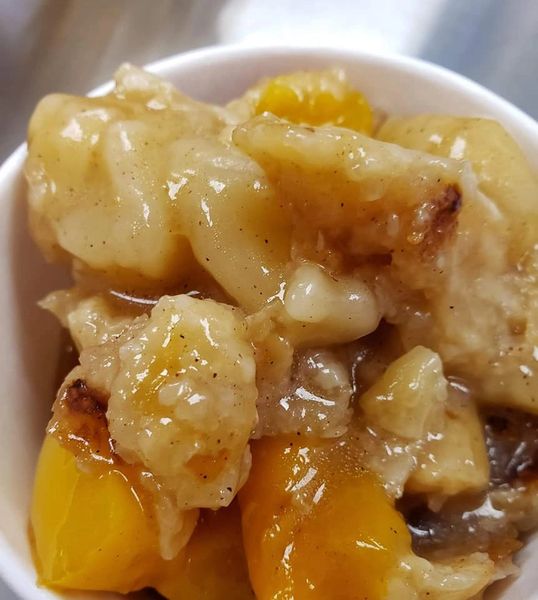 Holiday Peach Cobbler

If you haven't tasted our homemade peach cobbler, you have missed out! We layer sweet, buttery peaches seasoned with our secret spices on top of a layer of crust, then top it off with another layer of crust. This is our number one seller!
Cobblers and Puddings are prepared in a 10 x 13 pan. Holiday Orders Must be in no later than November 18th. Pick up will be Tuesday November 26th and Wednesday November 27th. Once all dates are booked the system will no longer allow new orders. All items are made fresh using only local quality ingredients .