May 29th 2021 Graduation 10 Pack Party Starter- Saturday Pick up at noon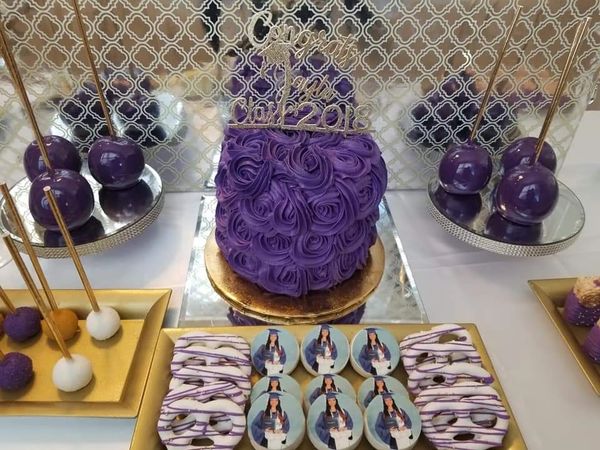 May 29th 2021 Graduation 10 Pack Party Starter- Saturday Pick up at noon
All candy apples will come with graduation cap. 10 pack does NOT include school name on apples. Every week we will offer 10 of our "10 Pack Party Pack" on a first come first serve basis. This party pack is great to add treats to your small event at an affordable rate. This is a non-themed party pack that comes with 10 Candy Apples (One color, no theme), 10 Ice-cream Cone Cake-pops or Cake-pops on a stick, 10 Half Dipped Rice Krispy Treats with drizzle and sprinkles, and 10 Chocolate Oreos.  Colors do not include silver or gold. All treats can have up to two colors (except candy apples). 
There are no substitutions.  All pick ups are on the designated date that you purchased.  
This link is only valid for the days that are listed. Once party packs have sold out for the date shown, our system will no longer accept orders. 

Pictures shown may not reflect this package, please read details of what this package include.
STANDARD COLORS ONLY (EXAMPLE NO RUBY RED, DENIMN BLUE, ECT.)